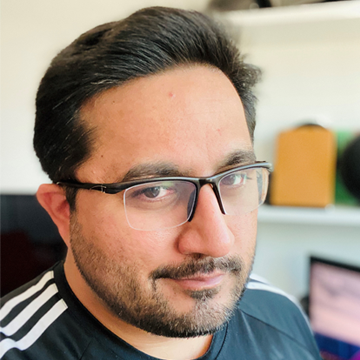 © 2022 All rights reserved.
Sujahat Ali Khan
Information Technology Manager
About Me
23+ YEARS OF SUCCESS LEADING COMPLEX IT PROJECTS, INSPIRING TEAMS, MANAGING CHANGE AND BOOSTING PERFORMANCE THROUGH TRANSFORMATIONAL LEADERSHIP AND TURNAROUND MANAGEMENT
Residence

Bahrain

e-mail

hello@sujahat.com
Resume
Experience
2015 - Current
Informa Markets
IT Manager
Define scope, goals and deliverables that support organization's long-term IT goals in collaboration with senior management and stakeholders. Ensure that the support are delivered within cost, budget, schedule, and KPIs while ensuring user satisfaction. Serve as a thought leader and Information, Communication, and Technology (ICT) strategy driver for the organization.
IT Manager
Facilitated strategic IT and operational planning to achieve organizational goals by fostering innovation, prioritizing IT initiatives, and coordinating the evaluation, deployment, and management of current and future IT systems for this UK based recruitment and outsourcing company. Created and executed project management strategies and ensured all IT projects are completed to budget, timelines, quality standards, governance, ROI, project milestones, training and migration.
2010 - 2013
Dell International / Mazin Computers
Outsourced Assistant IT Manager
Performed as an Outsourced Assistant IT Manager for this well-established computer hardware and software System Integrator and Solution Provider. Deputed at First Leasing Bank (Ithmaar Bank)
Advance Resolution Expert (B2)
Advance Resolution Expert
2001 - 2003
SoftPal Technologies
IT Specialist – GUI Designer
Education
Bachelors Degree in Computer Science
2004
Orbit Technology Research
Masters Diploma in Digital Multimedia
Civics, Economics and Commerce